Let's take a look at a couple different designs we've created or have drawn inspiration from when working with clients.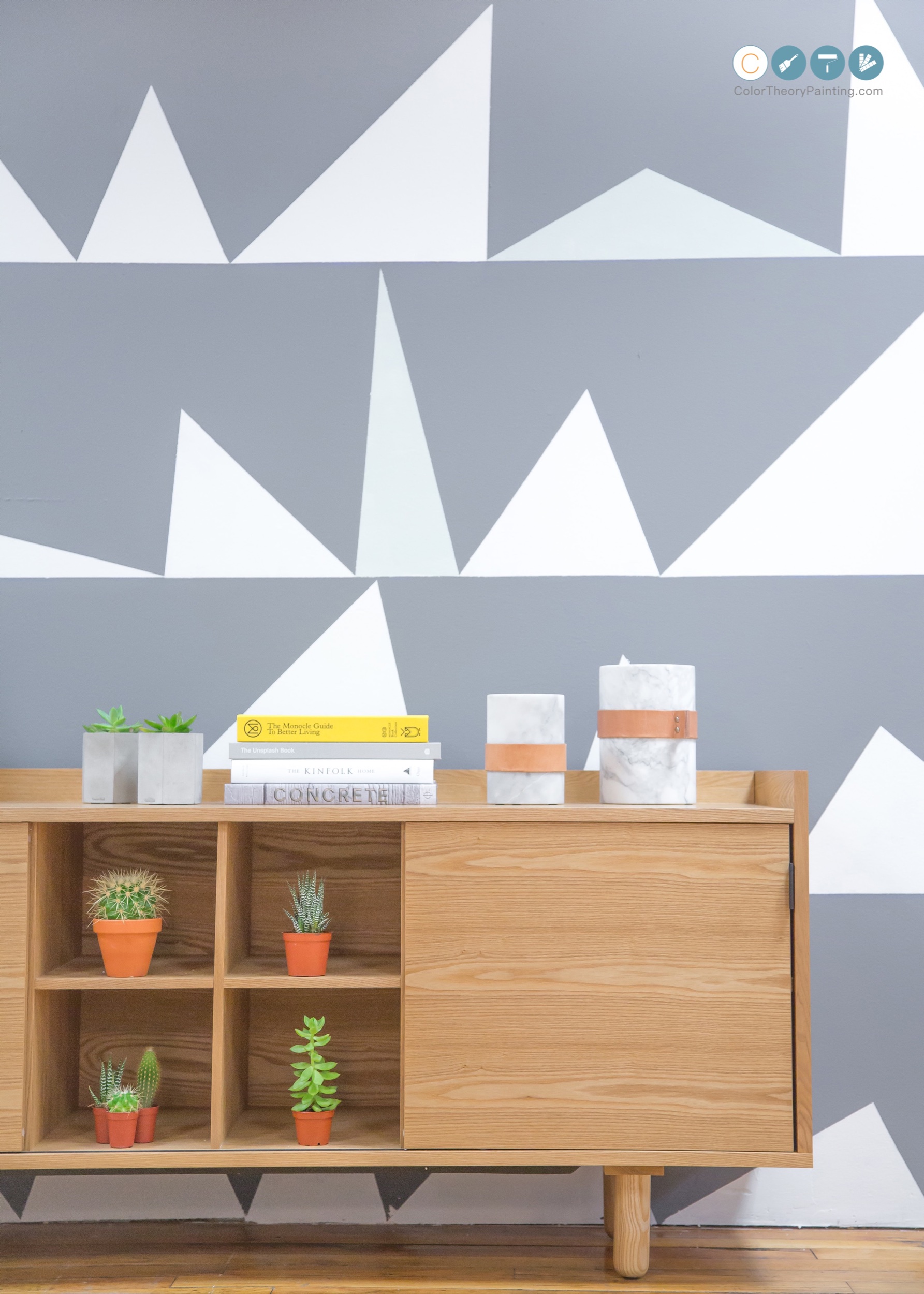 Here's an image we found inspiration from on the web. The cool dark grey backdrop broken up and lightened by the unorthodox placement of scalene triangles.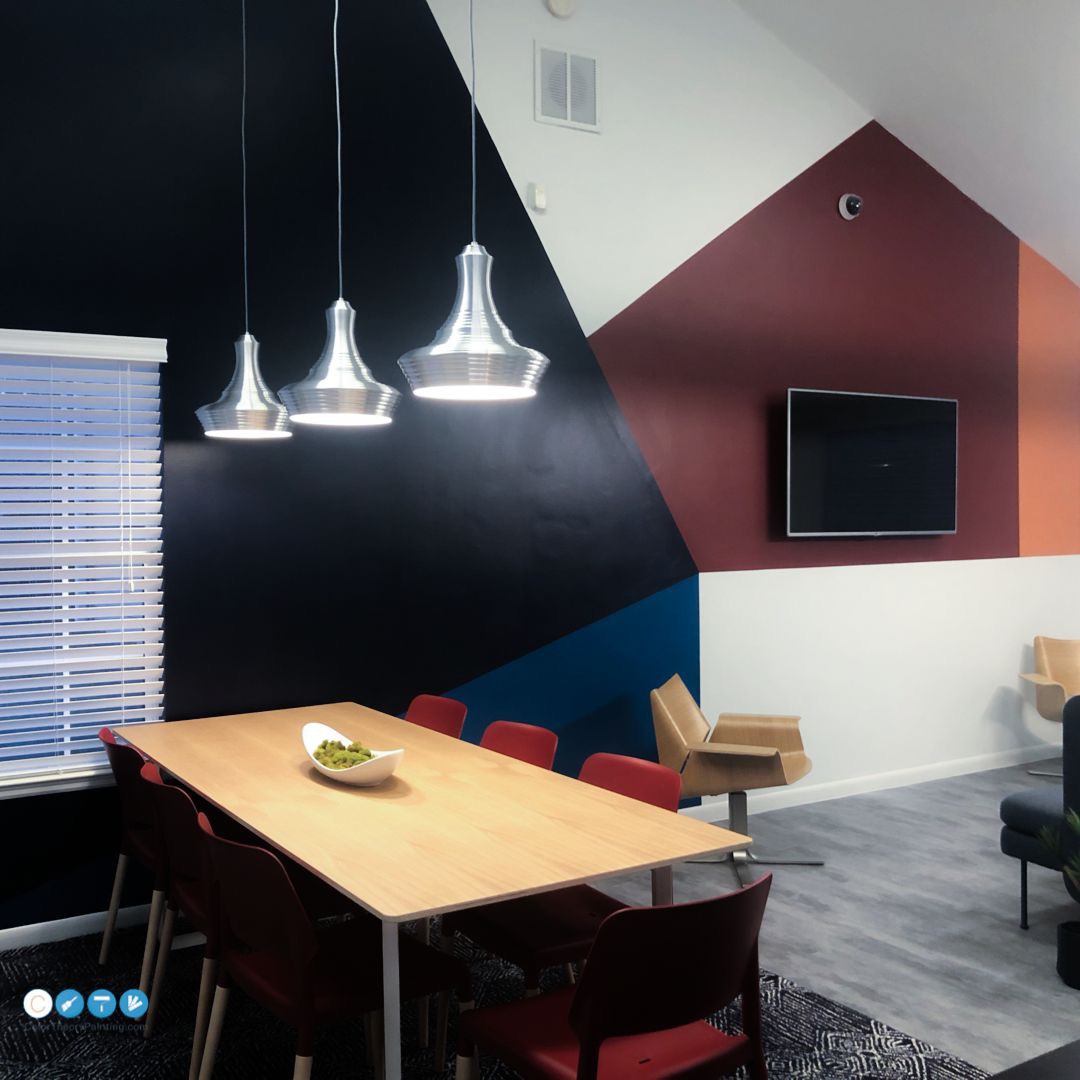 Our team of commercial painters worked on this design drafted by the interior designer contracted on the job. Sometimes with those designers you just have to trust that the full vision will come together in the end. This ended up being a very hip location for the rec room of a student apartment complex.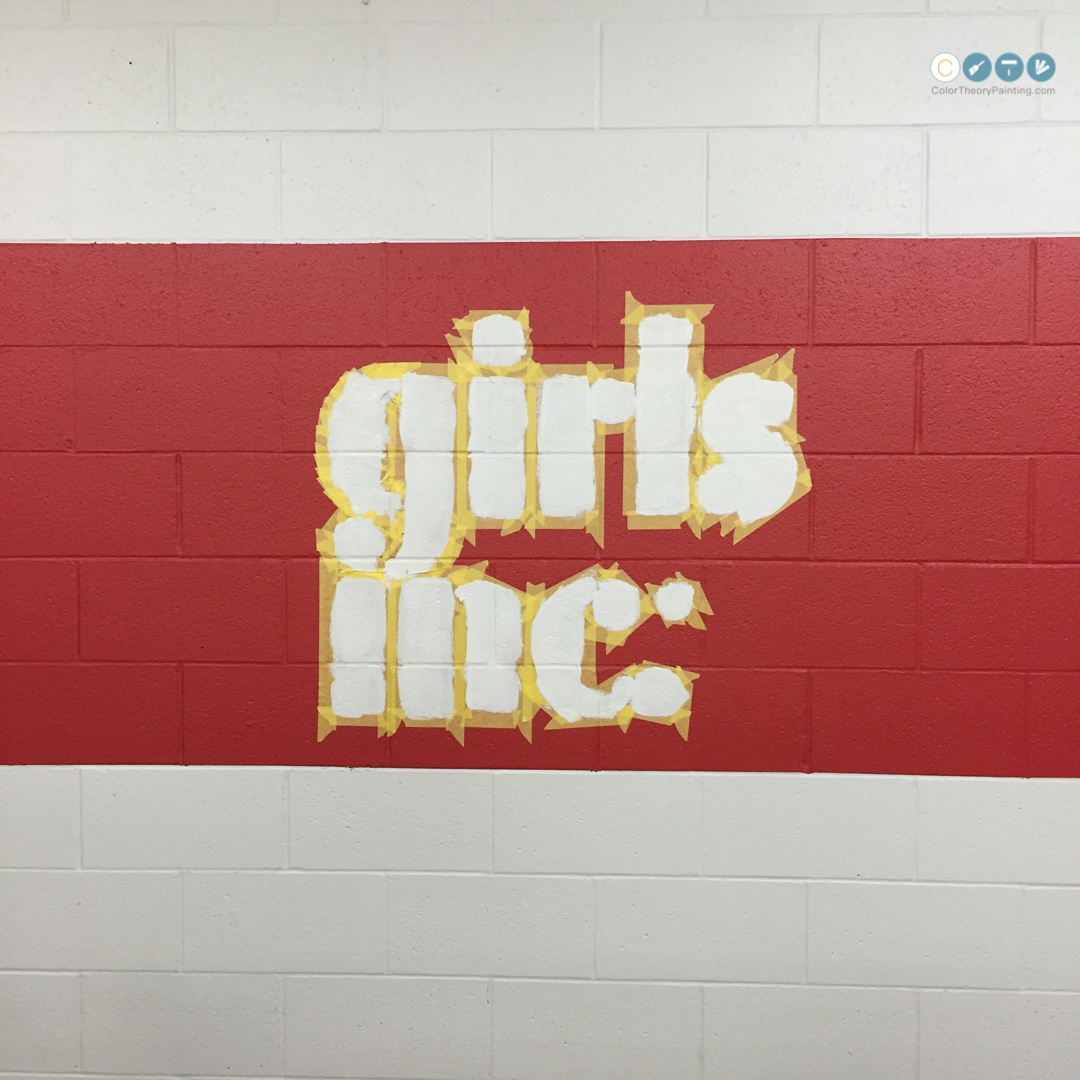 Here is an in progress shot of the Girls Inc. logo we did at the center a few years ago. We used a projector to outline the type font with the yellow delicate frog tape and used an exacto blade to follow the curvature of the letters. Once the tape was securely in place it was just like a coloring book.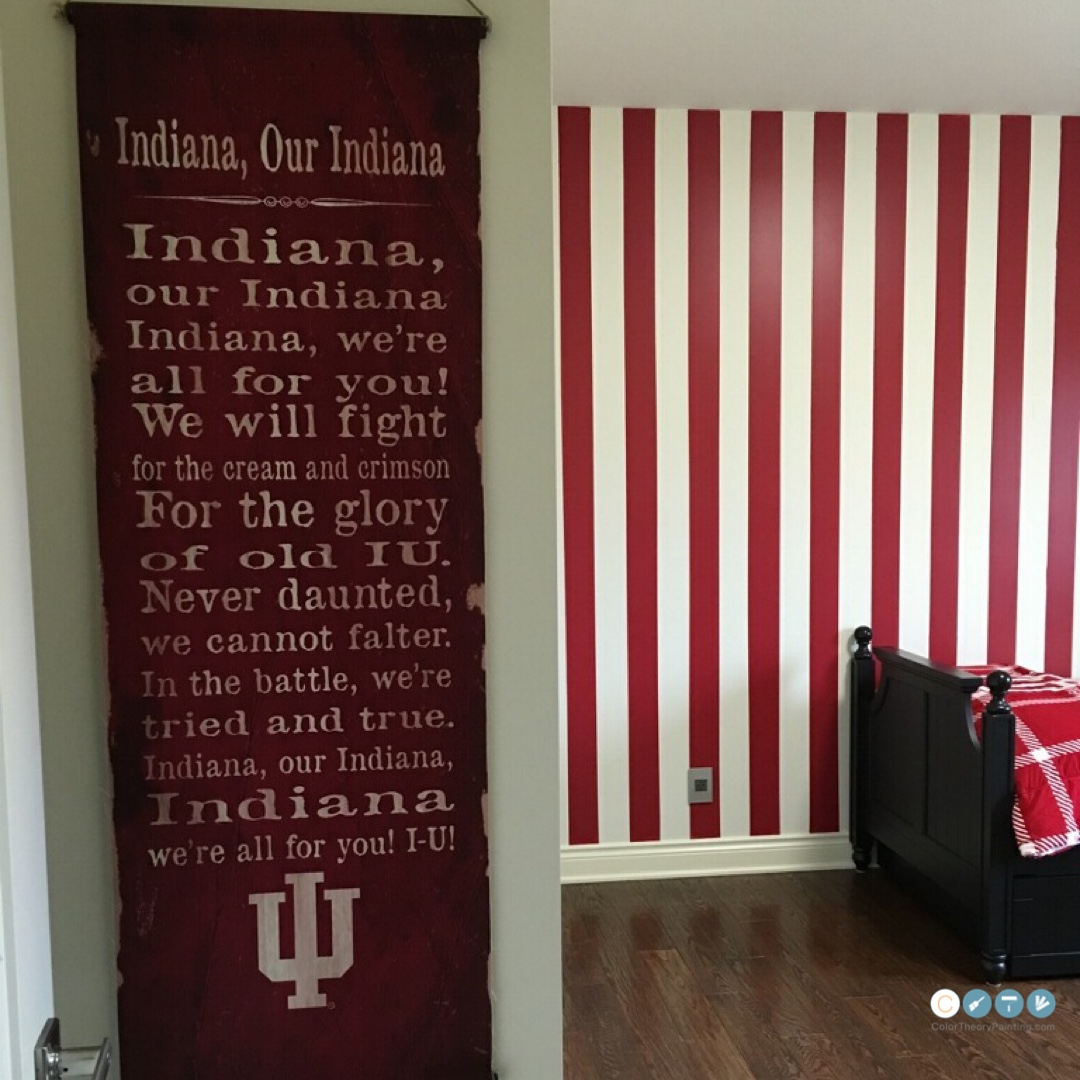 Good ol' IU. We put up these candy stripes in the game day room of this youngster.
Alright, now we've shown a coupe of examples from our own collection and from around the web, now it's time to rock that Pinterest board yourself. Go do some digging and share with us your boards! Then when you've got a good idea of what you want to do, the video below will give you a little tip on the type of paint you want to buy for this project because all tapes are not created equal.
Got a great idea but nervous to execute? Maybe we can help make your idea a reality.